15 puzzle is powered by ruby and shoesrb 3 (GUI)
About
The 15-puzzle (also called Gem Puzzle, Boss Puzzle, Game of Fifteen, Mystic Square and many others) is a sliding puzzle that consists of a frame of numbered square tiles in random order with one tile missing. The object of the puzzle is to place the tiles in order by making sliding moves that use the empty space.
Dependencies
ruby 1.9.x or older (visit http://www.ruby-lang.org/)
shoesrb 3 (visit http://shoesrb.com/)
Example of use
shoes main.rb
For more information please read this Manual
Screenshots
Linux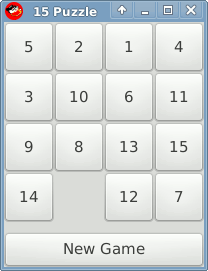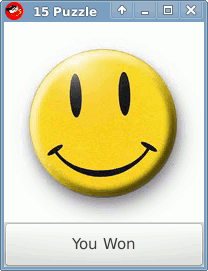 Windows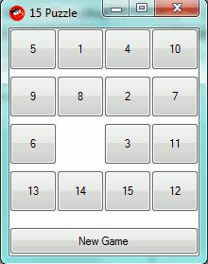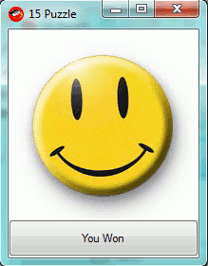 License
GPL
Authors
Dmitry Melnick
Contact
Dmitry Melnick melnickforever@gmail.com
Download
You can download this project in either zip or tar formats.
You can also clone the project with Git by running:
$ git clone git://github.com/melnickforever/15Puzzle